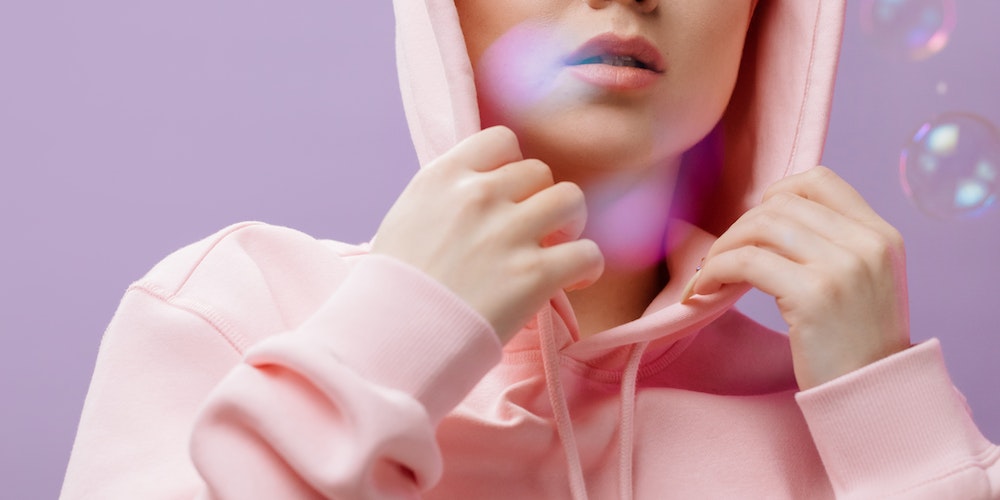 When you think of an article of clothing that strikes the perfect mix between style and comfort, the pastel hoodie is the first thing that comes to mind. For sure. The hooded sweatshirt, often known as a hoodie, is a kind of clothing that is typically constructed out of a comfy and thick fabric. The hood that is connected helps to protect the user from the elements by covering both the neck and the head. This keeps the wearer warm and dry. At the same time, the relaxed fit and cosy fabric make it an ideal choice for layering in ensembles appropriate for any time of year.
The widespread perception of the hoodie is that its most prevalent wearers are skateboarders, graffiti artists, and break dancers. Because of the additional anonymity provided by the hood, it is even regarded to be the norm for thieves and robbers. However, it would be dishonest to categorise this cosy and chic wardrobe essential in such a manner. The designs of hoodies that are now accessible may, in point of fact, be paired with a wide variety of other things to create trendy ensembles for any guy. An essential piece of men's clothing that can't be missed out on. Hoodies are quite versatile and may be worn with a wide range of other basics, such as jeans, jackets, and jerseys. It is important to have a hoodie in a man's capsule wardrobe since, depending on the colour, the material, and the fit of the hoodie, it may be a very adaptable piece of clothing.
In recent years, due to the popularity of this vital piece of trendy clothing, businesses have begun manufacturing the finest sort of hoodies for men in a variety of colours and patterns. These hoodies can be found in a wide range of price points. Hoodies in dark hues and a slimmer cut are available for a sophisticated casual appearance that leans more toward the minimalist style. In addition, there are loose-fitting hoodies that are both useful and waterproof, and they are ideal for layering in the autumn and winter. It is not uncommon to discover hooded sweatshirts in vivid colours, which are used to achieve appearances that are daring and flamboyant.
There are guys in our world who take pride in their appearance by dressing sharply, and there are others who would never give up comfort for the sake of fashion. The third group of guys are those who have mastered the art of striking a balance between their elegant appearances and their desire to be as comfortable as possible in the clothes they wear. The hoodie is unquestionably the garment of choice for the third category of men since it continues to look good even when worn with unconventional combinations of other garments. Make an effort to keep things flexible by purchasing one sweatshirt with a loose fit and a casual style and another with a good fit and a more polished appearance.
The Beginnings Of The Hoodie
A history worthy of attention exists for the lowly hoodie, just as there does for every other article of apparel. The American sportswear manufacturer "Champion Products" is credited with inventing the first hooded sweatshirts back in the 1930s. The hooded tops with connected shirts were designed specifically to shield workers from the biting wind and snow that the area was experiencing. Particularly those who make their living working in enormous, musty, and draughty warehouses in the state of New York. Once making their first debut, hoodies made a comeback in the fashion world after hip-hop culture popularised and accepted them.
After a number of years had passed, hoodies became standard equipment for skateboarders and snowboarders. Students at higher education institutions often wear hooded sweatshirts emblazoned with brands. And then, the article of clothing that was formerly thought to be indispensable for a casual look began to attract the attention of prominent fashion designers. It was regularly shown on the runway in both men's and women's fashion, which contributed to its rise to prominence as a prominent component of unisex attire.
Hoodies In A Variety Of Hipster-Approved Designs For Men
You may choose from any one of these stylish hoodies for guys to add a sophisticated hoodie to your collection of clothing if you are interested in doing so. Sweatshirt hoodies with a slim fit are suitable for outfits in which you may wear the sweatshirt as a shirt, as well as for those in which you need to wear additional layers on top of the hoodie. For example, a business casual style throughout the winter. A hoodie with a zipper is a design that is simple to put on and is ideal for layering situations in which you may need to remove certain garments. Take, for example, appropriate attire for travelling.
Hoodies with an oversized fit are great for putting together casual weekend ensembles. You must wear them with pants that have a slimmer fit, such as joggers or skinny jeans, and then you will be ready to go. During the colder months, a long hoodie with a cape is an excellent choice for making a fashion statement. A turtleneck hoodie is a good choice if you want to go for a dramatic and unusual style. A sleeveless hoodie is an excellent choice for when you want to wear a sweatshirt but you also want to do cardio. A sleeveless hoodie is often the garment of choice for physically fit guys who have a chiselled physique.
A luxury and glamorous appearance may be achieved by wearing a hoodie that is trimmed with fur and has a fur lining. Hoodie that is Waterproof: These hoodies are highly helpful and come in handy during the rainy season since they are made with water resistant material similar to that of a parachute. Denim Hoodie: The denim hoodie is a stylish piece of clothing that, despite its lack of popularity, may be used to create a tough appearance when matched with cargo trousers or lighter-colored torn jeans.