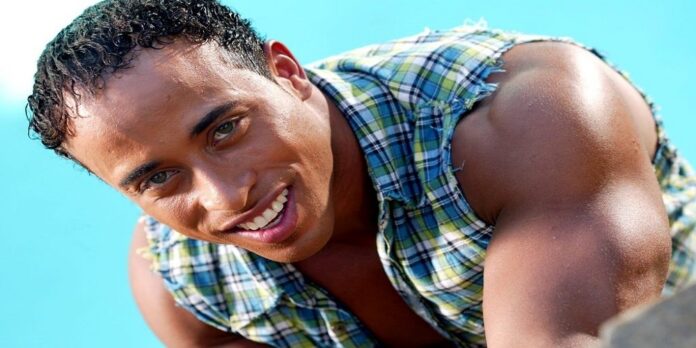 A Brazilian man, ricardo milos, most known for his viral dance video, spread widely and became one of the most popular memes of 2019.
His Life behind the Internet
Living two lives as one is a verbal explanation of virtual and real life. Ricardo Milos, away from World Wide Web, lives a second life. Here is everything you can know about Ricardo Milos's real life.
Place of Origin
On November 11, 1977, Ricardo and his twin brother were born in Rio de Janeiro, Brazil. Having both Brazilian and Irish ancestry, he is multi-racial. However, they were grown up by a Greek father and a Canadian mother who brought them to US. Ricardo, nicknamed Ricardito, is a 190-pound man who stands at the height of 5'8″.
Career in Modeling
For the past 10 years, Ricardo has been a model, and his father is a skilled photographer who has taught him how to take good shots and pose for photos. According to rumors, his smile has the power to convert non-homosexuals to homosexuality.
Responsible Guardian
He is the father of a talented kid who attends a special education program, plays football, basketball, and baseball, and studies in a special education class.
Hobbies of Ricardo Milos
His interests range from snapping pictures to working out, jet skiing, rock climbing, dining out, bowling, and collecting CDs, DVDs, and mp3s to putting it all together into albums.
Reason behind the Fame
A viral video of a Brazilian pornographic actor, dancing to the Dota 1 theme song while wearing only an American flag-themed thong created by Russian netizens made Ricardo Milos a viral sensation. In the beginning, the dancing video by Ricardo Milos appeared on a gay porn website named "Jock Butt." Milos performs a raunchy act while wearing a red bandana on his head and an American flag thong in the video. Bait-and-switch videos utilizing Milos's dance began appearing online in the middle of 2018 in response to the TikTok app, strippers became popular in Japan, the West, and Russia. Russians renamed schools and other institutions on Google Maps in his honor is the most well-known aspect of Milos's involvement.
Social Media Appearance
He doesn't use social media, and his only engagement with followers is through his Yahoo group "Hot Brazilian Model & Entertainer."
Meme Figure
Ricardo Milos is one of the most popular meme characters of the second half of 2018 and the first half of 2019.
Little did you know he started as a tiny meme figure in Japan. A series of MAD/animated videos on the Japanese video-hosting site Nico Nico Douga (NND), inspired by his dance video, "Danced Like a Butterfly" helped establish Milos as a character in the Gachimuchi/Wrestling series. More than half a million people have viewed this video since NND posted it as part of their popular Gachimuchi series on October 15, 2010. Attracting the attention of Gachimuchi fans, Milos's charming and sensuous dancing quickly made him one of the show's most popular characters. NND users dubbed him Ro Nau jii nyo because he resembled the Brazilian football player Ronaldinho. Before Ronaldinho's censored video published online, Milos's nickname contained a jii pun.