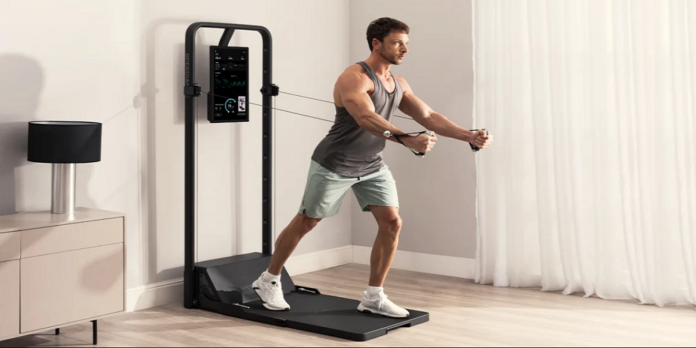 Setting up a home gym is all about buying the right equipment. However, if it's your first time purchasing workout equipment, a buying guide is necessary. There are many options available for home gyms, and finding the right is your biggest challenge.
So, to help you achieve the best home gym equipment here is a guide that enlists everything you should consider in workout devices!
1. Adjustability
Adjustability is one of the essential features that you want to look for in a home gym. A good and reliable device is one with multiple workout levels. So, anyone can use the machine based on their body requirements.
2. Size
It is important to consider the space you have available. If you have a small space, consider a compact home gym like Speediance that can be stored under the bed or in your closet when unused.
On the other hand, if you have plenty of room and want something that is functional and looks great in your home, then consider buying an all-inclusive fitness center that will fit into any decor scheme.
3. Efficiency
The equipment's productivity will determine how long it will last and provide easy usage. So, pick the devices that are easy to use, assemble, and store. If your home gym comes with many pieces, then make sure they can all be adjusted at once instead of one at a time, as some machines do.
4. Maintenance
Maintenance of equipment prolongs its life and sustains productivity. However, the quality equipment is the one that requires little maintenance and provides high efficiency. So, look for a device that does not require specialized tools and complicated manuals to clean or assemble after every use.
5. Innovative Features
When shopping for a home gym, it's important to pay attention to the features of your equipment. These features range from simple things like the size and weight of a piece of exercise equipment or its resistance level to more advanced ones like vibration technology and heart rate monitors.
So, look for a home gym with screen, sensors, inclination levels, safety features, connectivity options, and digital trainers (if possible).
6. Comfort and Safety
Other important aspects to consider when buying a home gym are comfort and safety. If you're using your equipment for hours at a time, you must choose an item that won't cause any pain or strain on your joints. This means no elastic straps or ratchets, only bars that can be adjusted quickly and safely by hand. You should also avoid any equipment with wheels as they can lead to injuries if not used properly.
7. Cost and Warranty
The equipment cost is one of the most essential aspects when buying a home gym. You want to ensure that you are getting value for your money, so it's important to know what kind of price range you should look at when comparing brands.
The warranty period can also affect how much you spend on equipment. Some companies offer more extended warranties than others, but they all have pros and cons. So, you can compare the price and warranty of various equipment to pick the right one.
Conclusion
In conclusion, the best home gym equipment is a tool that will help you achieve your fitness goals. It's crucial to have one that is well-made and has all the right features. The best home gyms will have adjustable positions for different exercises and be able to accommodate most people's needs.